Webmoney and Perfect Money are two famous online payment solution used by millions of people all around the world for online business activities. No bank account or credit card is required to open or operate a WebMoney or Perfect Money account, you need only to be over 18 years age and you get your secure online wallet. Today many thousands of online shops and services accept Perfect Money and especially WebMoney payments and their number is increasing every day.
Many users find problems to withdraw cash from their Webmoney or especially from Perfect Money wallets, and to do that they use third parties offering such services for huge commission fees, without forgetting to mention the high risk rate to lose money with some scam exchange sites.
Exchange Perfect Money and Webmoney to cash
In this article we will explain a simple way to get a personnel plastic card to withdraw and cashout legally and securely your money worldwide from webmoney, Perfect Money and many other e-currencies wallets using any ATM accepting Visa and Mastercard.
First we will need to register to Advanced Cash, is an online payment system that offers virtual and plastic Mastercard to all their register members with minimal fees and no monthly or annual charges, plus many deposit methods like Webmoney, Perfect money, Yandex, Bitcoin…
Please follow these simple steps bellow:
Go to Advanced Cash site and click on "AdvCash Card" in the top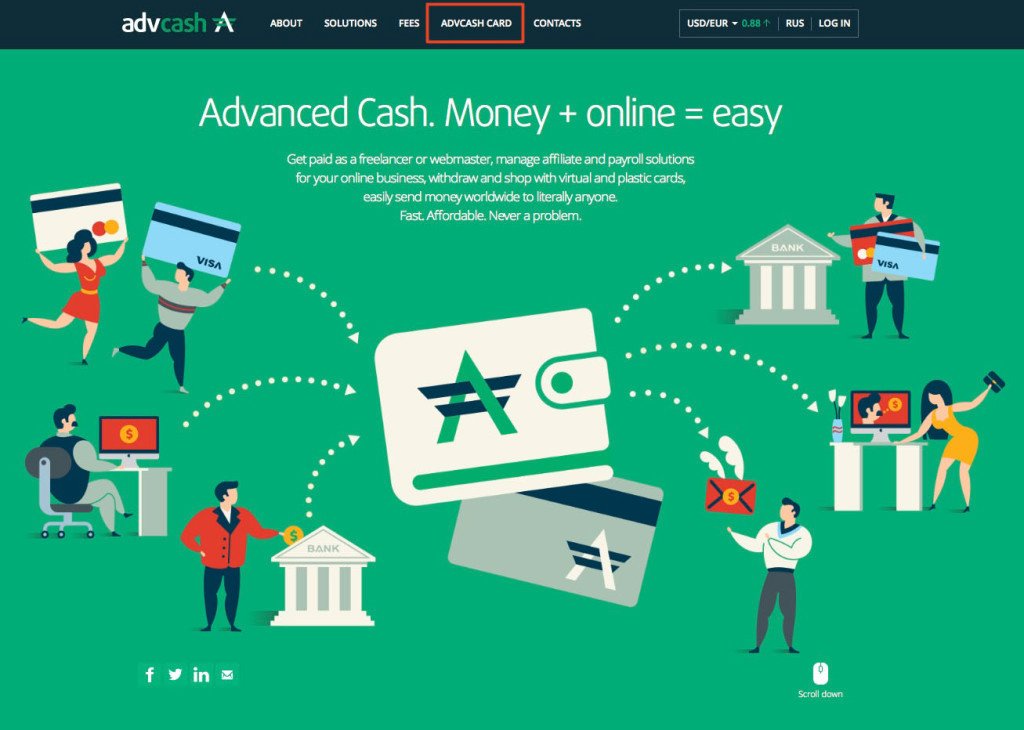 Click "Register account for free"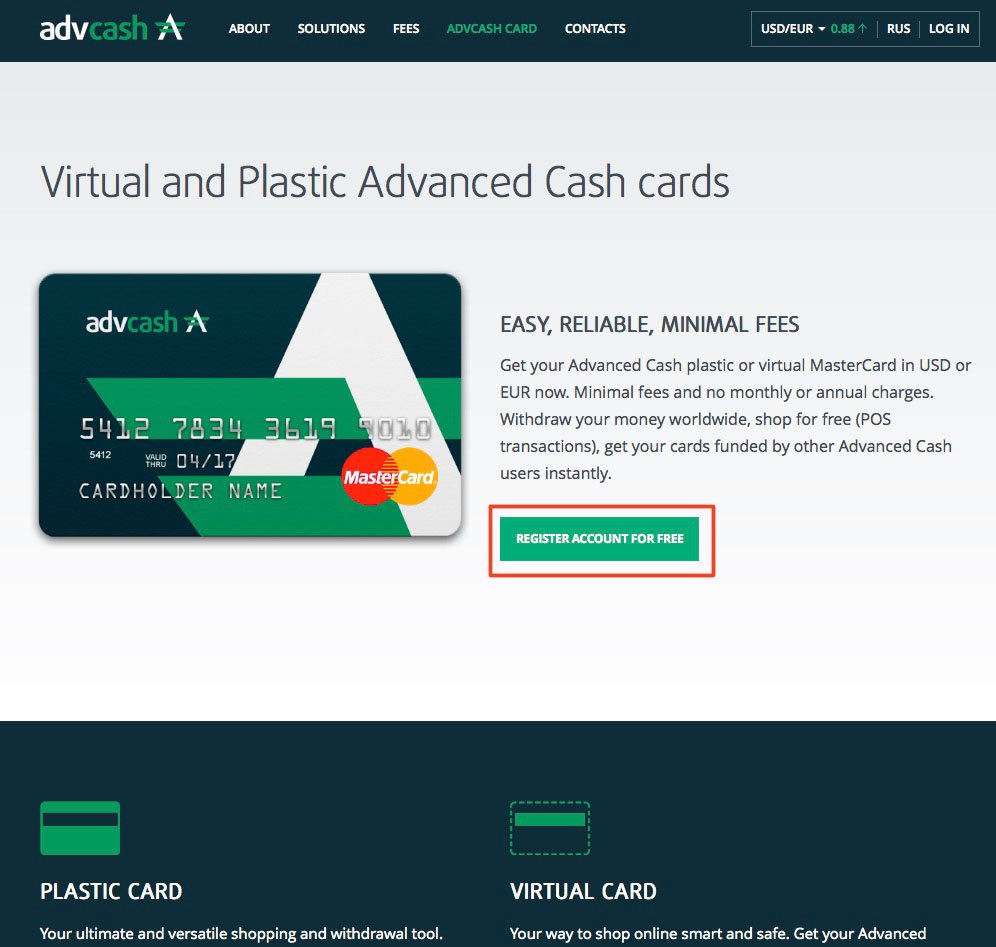 Fill in your real informations
Email received confirming registration
2- Deposit Money and Order an Advanced Cash plastic card
Now to get our plastic card we need to deposit some funds to our advCash wallet
The price of plastic card is only $4.99 within 7 days after registration (no annual or monthly fees)
Login to your new AdvCash account and select "Deposit funds"
Enter the amount to deposit, select E-currencies label and choose your favorite deposit methods. In our example we will pick Webmoney as deposit method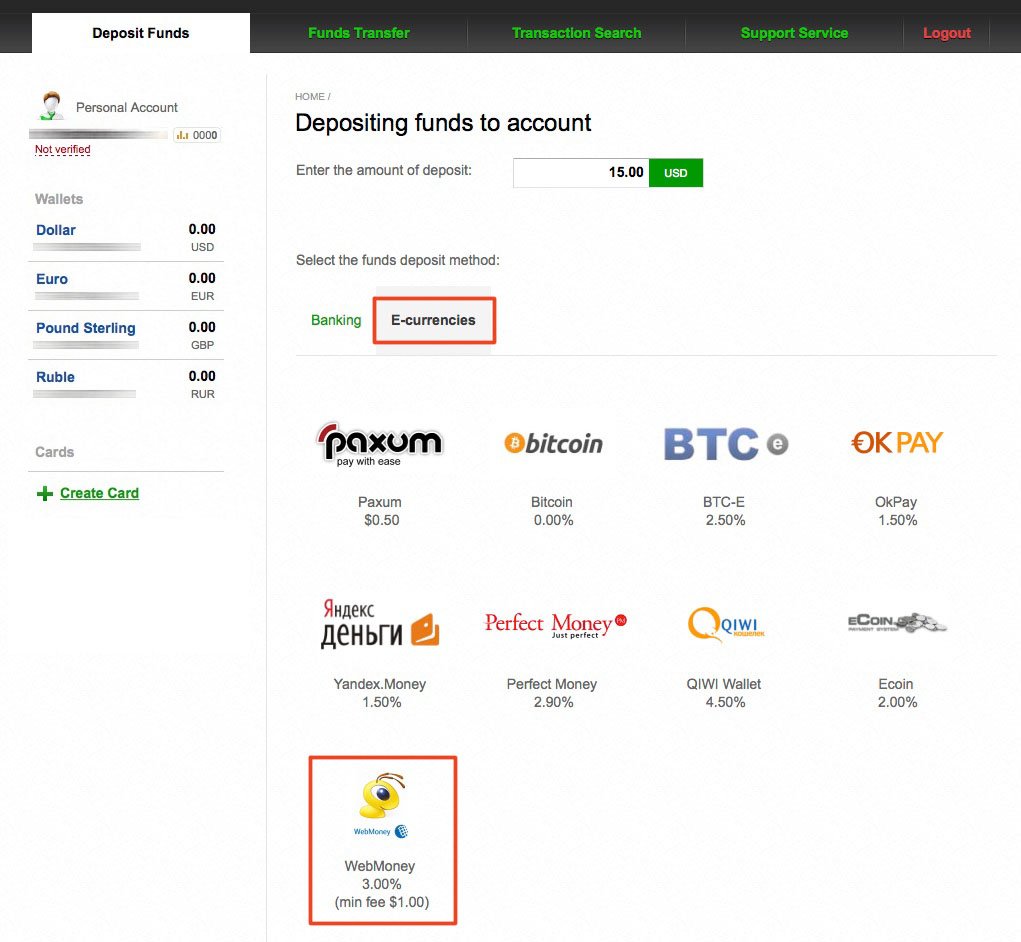 Put your webmoney Purse
Confirm your payment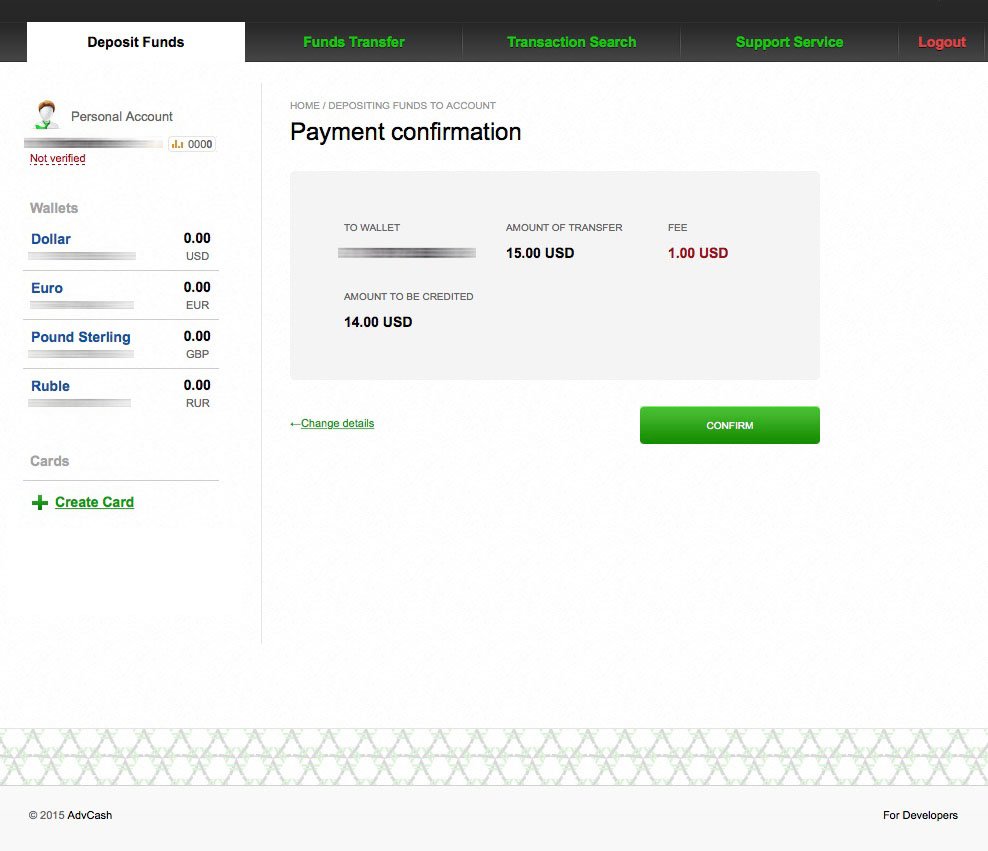 Here you go to Webmoney, login and confirm your payment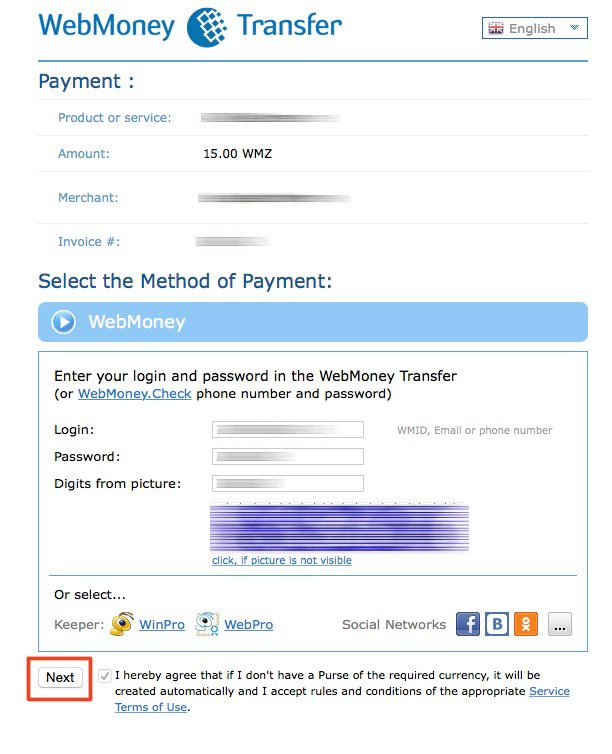 After confirming the payment you will be transferred automatically to your AdvCash account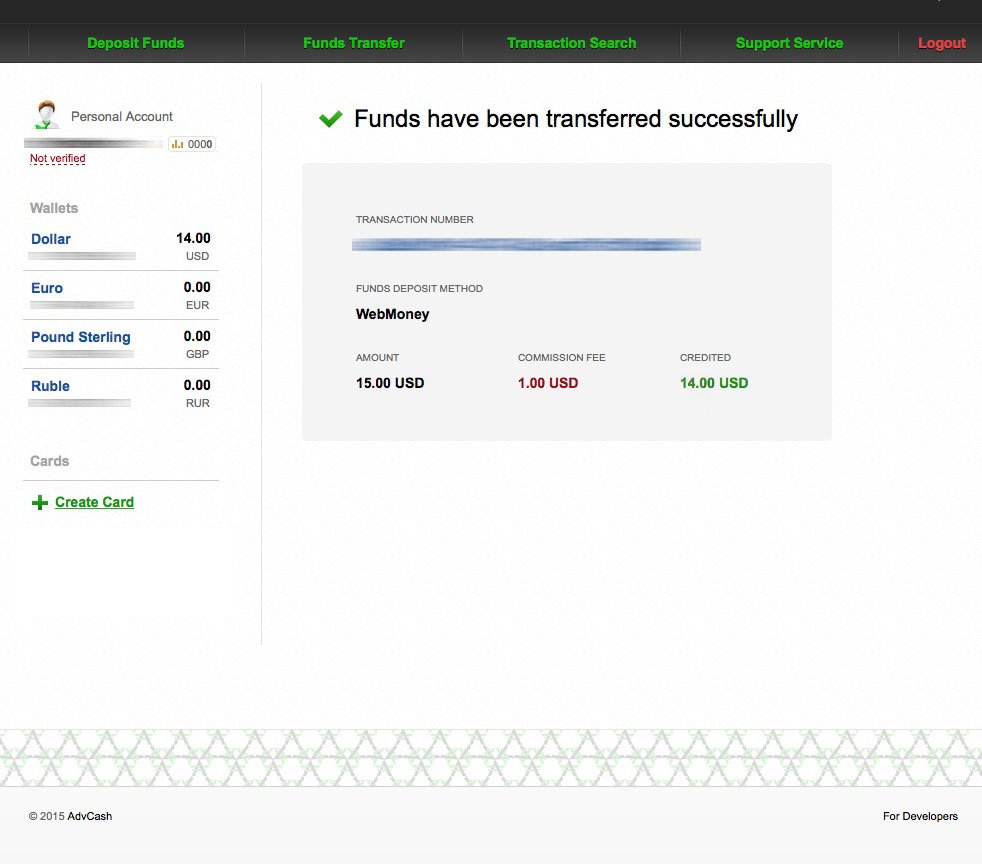 Go to Create Card
Choose your favorite currency USD or EUR
Click "Order a plastic card" to withdraw cach from ATM worldwide or virtual card to only shop online, to verify or fund your paypal account or many other online use.
Plastic card cost $ 4.99 when ordering a card within 7 days after registration, after that $ 14.99
Fill in your address where the card will be shipped
Our request will be processed within the next few our and confirmed by Email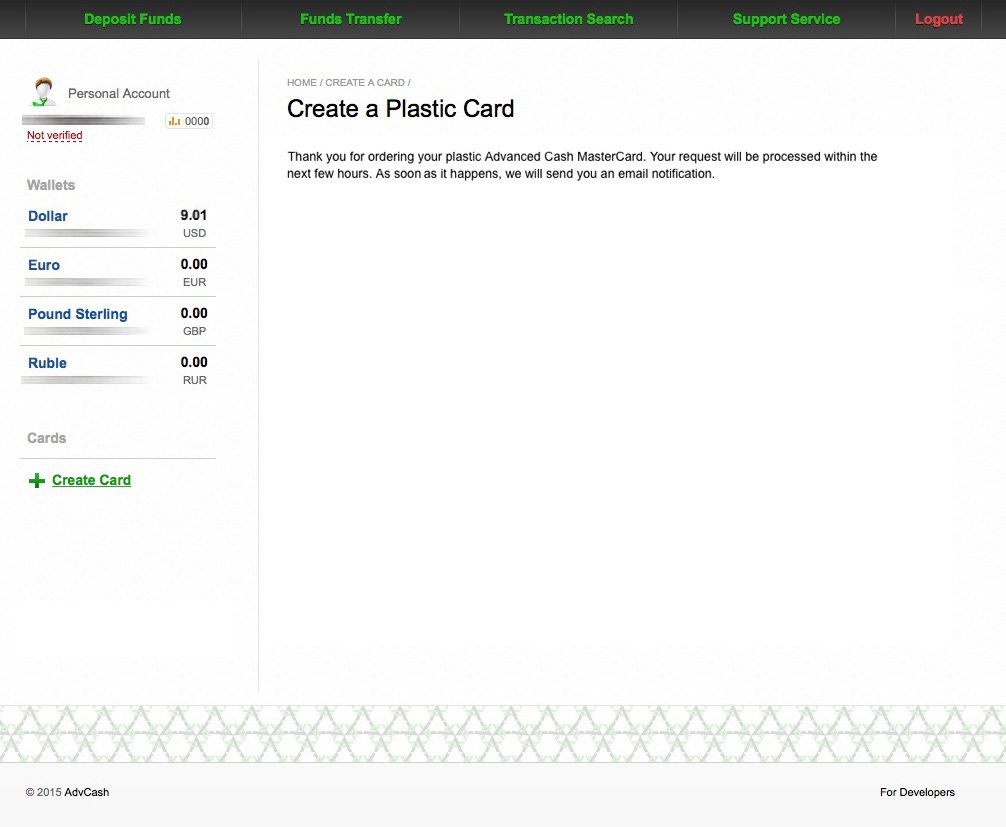 After almost 12 hours, the confirmation email arrived and the card will be shipped within 24 hours.
Login to your AdvCash account and you will see your card in cards section
2- Activate your Advanced Cash Plastic Card and Exchange Perfect Money and Webmoney to cash
After between 7 and 14 days, depend your country, the Advcash plastic card arrived to your address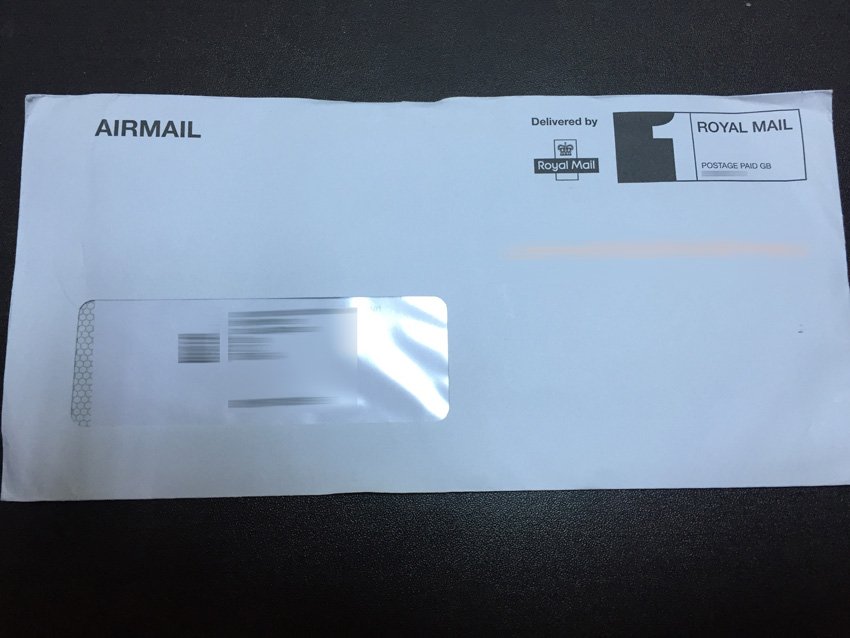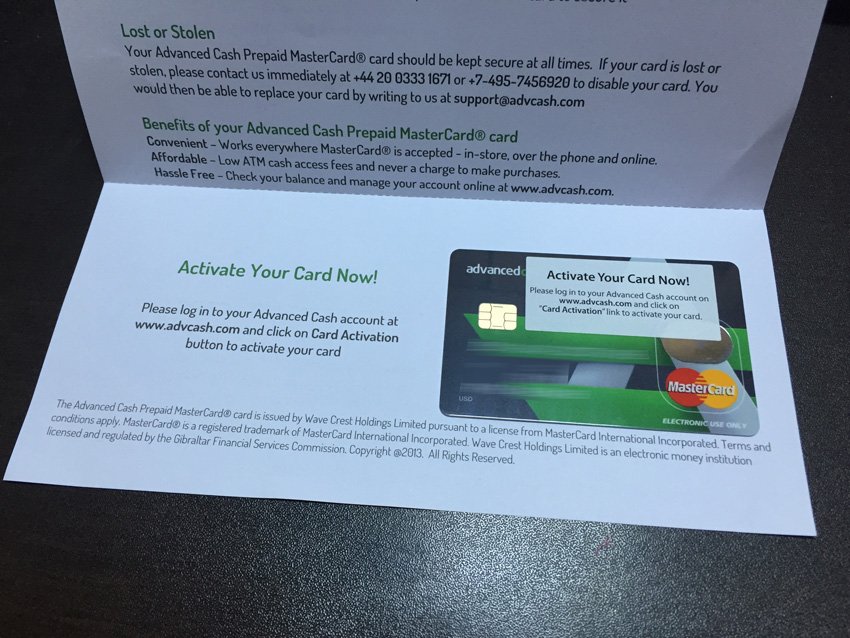 Go to your Advcash account and activate your Plastic Card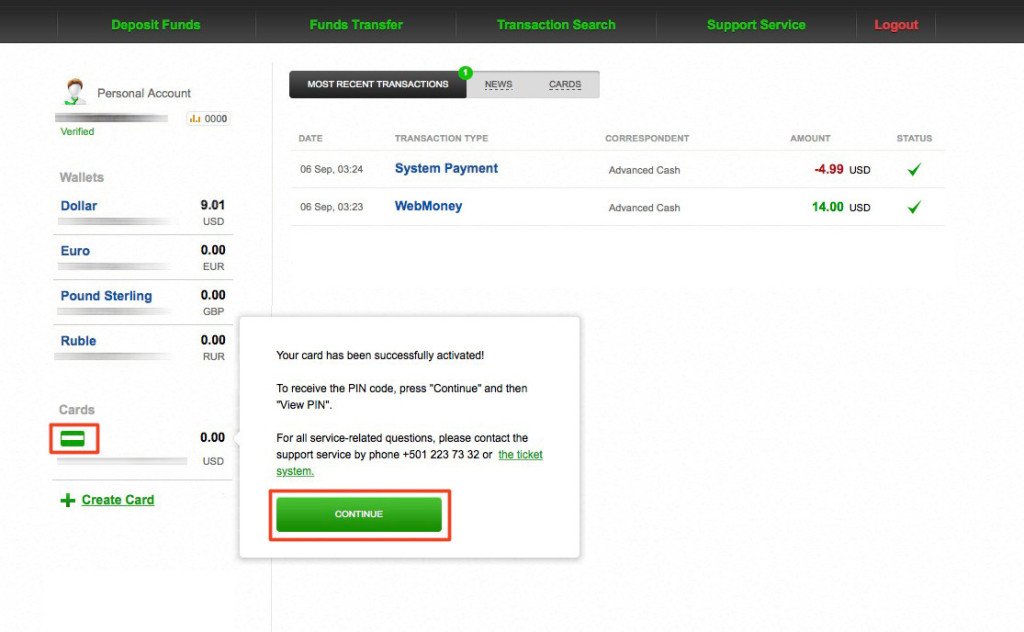 Click "View PIN"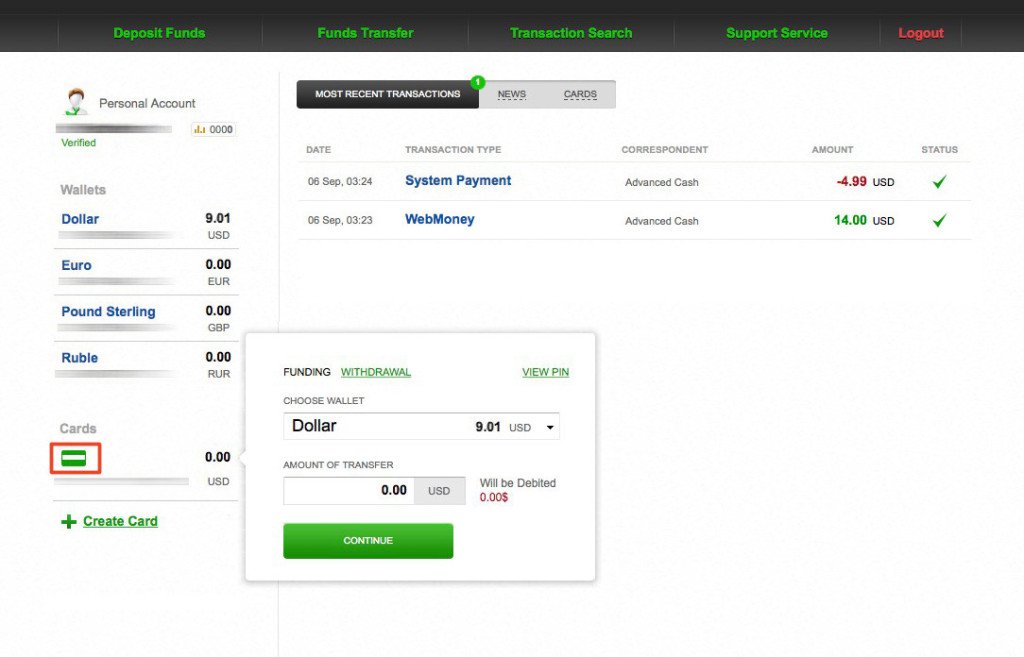 Enter Password sent to your Email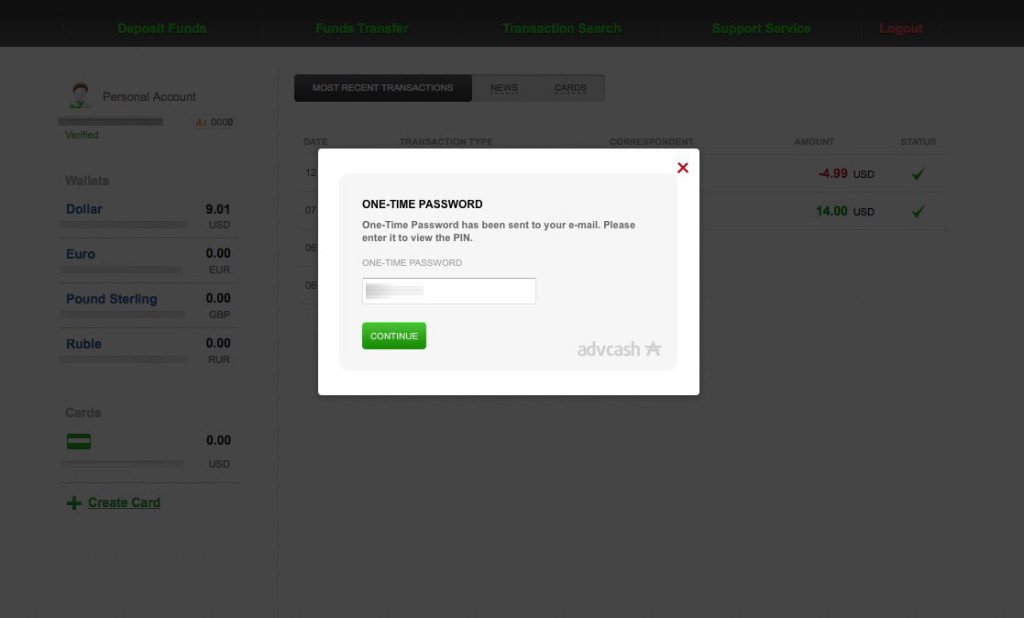 This is your PIN, now your card is ready to accept deposits from your Webmoney, Perfect Money, Bitcoin and many other e-currencies Wallet, and cashout from any ATM worldwide.